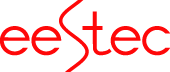 LC Aachen is organizing this years iteration of our famous Niko exchange!

Norises laiks: 03.12-10.12.2011
Norises vieta: Āhene, Vāija
Pieteikšanās: līdz 01.11.2011 piereģistrējoties eestec.net
Plašāka info: eestec@ditfi.lv
Vēlies nedaudz atpūsties pirms saspringtā ieskaišu un eksāmenu laika, kā arī izbaudīt skaisto ziemassvētku laiku? Tad šis EESTEC pasākums ir kā radīts Tev. LC Ānehe organizē Eiropā slaveno Niko apmaiņas projektu.
You don't want to miss this! LC Aachen is going to show you the Christmas time of your life – the Niko-event is here! Apply till 01.11.2011 and experience from 03.12. (arrival) to 10.12. (departure) 2011.
This is not a workshop, so prepare for the best! In our great exchange atmosphere, without learning or smart clothes (people from Delft are still allowed to bring their tie ;)), we promise you an amazing meeting in a romantic Christmas fair atmosphere with lots of hot mulled wine, gingerbread and EESTEC-spirit!
Furthermore we will have a trip to Cologne, Maastricht and a lot of places you WILL enjoy!
And of course there is this great event: the Unicup, the annual ice-hockey tournament at our University. Your job will be to cheer our teams to victory and you'll see that in Aachen nothing is usual! Should you have any questions, feel free to contact me at any time!
We're waiting for your application, and promise you an awesome week!
Martin
CP LC Aachen