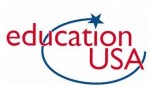 23. novembrī plkst. 15 Rīgā, Kaļķu ielā 1 notiks ASV Izglītības informācijas un testēšanas centra (Education USA) rīkotā ASV Izglītības diena, kurā studenti, vidusskolēni un viņu vecāki varēs iegūt informāciju par studiju iespējām ASV.
Pasākumu atklās ASV vēstniece Latvijā Latvijā Džūdita Gārbere, kā arī Rīgas Tehniskās Universitātes rektors Ivars Knēts. Par savu studiju pieredzi ASV un tās ieguldījumu karjeras izaugsmē stāstīs Latvijas Bankas prezidents un St.Lawrence University absolvents Ilmārs Rimševičs. Par ASV izglītības sistēmu un iespējām, ko tā sniedz, stāstīs ASV vēstniecības pārstāvji un studenti no ASV, kas šobrīd strādā Latvijā. Videokonferences laikā ar New York State University pārstāvi būs iespēja uzzināt par stipendijām, kuras starptautiskajiem studentiem piedāvā ASV augstskolas. Par jaunām iespējām iegūt finansējumu maģistrantūras un doktorantūras līmeņa studijām ASV infomēs Baltic American Freedom Foundation vadītāja Baltijas valstīs, Ilze Doškina.
Gatavoties studijām ASV nepieciešams vismaz gadu iepriekš – dokumentus nākamajam studiju gadam augstskolas pieņem jau decembrī, taču līdz tam augstskolas izvēlei jau jābūt skaidrai, kā arī jābūt nokārtotiem iestājpārbaudījumiem. Lemjot par studenta uzņemšanu, būtiskas ir arī atzīmes un sabiedriskā darbība. Studenti no Latvijas ASV visbiežāk vēlas apgūt ekonomiku, biznesu un inženierzinātnes, populāras ir arī dažādas mākslas programmas, stāsta Education USA centra Latvijā vadītāja Dagnija Žiba. Pašlaik ASV augstskolās studē vairāk nekā 300 studentu no Latvijas.
"Latvijas jaunieši vēlas studēt ārzemēs – to pierāda arī lielā interese par centra rīkoto ASV Izglītības dienu pērn, ko apmeklēja vairāk nekā 200 cilvēku," stāsta D.Žiba. Uz to bija ieradušies jaunieši ne tikai no Rīgas, bet arī no Jelgavas, Cēsīm, Liepājas, Grobiņas, Valkas, Ogres, un Limbažiem.
ASV Valsts departamenta un izglītības departamenta rīkotās Starptautiskās izglītības nedēļas ietvaros, kas ilgst no 15. līdz 21.novembrim, līdzīgi pasākumi notiek visā pasaulē. To mērķis – iepazīstināt ar starptautiskās izglītības priekšrocībām.
RTU Rīgas Biznesa skolas paspārnē esošais ASV Izglītības informācijas un testēšanas centrs ir vienīgais oficiālais informācijas avots Latvijā par iespējām mācīties ASV. Centrā bez maksas iespējams meklēt studiju un to finansējuma iespējas, kā arī izmantot bibliotēku un datorklases. RTU Rīgas Biznesa skola ir oficiālais ETS (Educational Testing Service) pārstāvis Latvijā un regulāri administrē TOEFL, SAT, GRE, SLEP un TOEIC testus Rīgā, kā arī organizē sagatavošanās kursus testiem.
Reģistrēšanās dalībai ASV Izglītības dienas pasākumā: www.educationusa.lv
Papildu informācija: Education USA centra Latvijā vadītāja Dagnija Žiba, tālr. 28343245