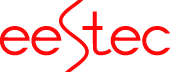 Norises laiks: 29.10.2010.-31.10.2010
Norises vieta: Kranjska Gora, Slovēnija
Pieteikšanās: līdz 22.10 jānosūta  3 teikumi kāpēc gribi piedalīties uz eestec@ditfi.lv
Organizē: LC Ljubljana
Dalības maksa: 55€
Apraksts:
Members of EESTEC LC Ljubljana, EESTEC LC Maribor, EESTEC LC Munich and ŠS PRSS invite you, to join us on the second International Motivational Weekend. Still not sure about it? Want to know what we're gonna do? Read on!
During the weekend we are going to talk about EESTEC – our activities, vision and purpose. You will also be able to visit soft skills trainings such as time management, team building, presentation skills, leadership skills and so on… And sure, we are also gonna party a lot on legendary theme parties that you will never forget.
And price? 55 euro includes accommodation, food, drink, alcohol, transport from Ljubljana.

Special notes: because we'll be leaving Ljubljana at 16:00 for Kranjska Gora it's mandatory that you get here before that. Otherwise you'll be on your own.
Now hurry and apply!