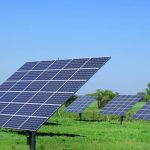 Norises laiks: 29.01.2012 – 05.02.2012
Norises vieta: Atēnas, Grieķija
Dalībnieku skaits:25
Pieteikšanās: līdz 28.12.2012 piereģistrējoties eestec.net
Plašāks info: info@eestec.lv, www.eestec.net
LC Athens piedāvā lielisku iespēju paplašīnāt savas zināšas atjaunojamo enerģijas resursu lomā, modelēt saules paneļus, kā arī apciemot pirmo enerģijas ziņā neatkarīgo ciematu Grieķijā, kā arī, protams, vakaros labi pavadīt laiku Atenās. Ja tu vēlies domāt zaļi, vai to jau dari, tad droši piesakies!
The time has come for LC Athens to announce its next workshop called "Think Smart, Act Green",  which will be held from January 29th until February 5th!
The subject of this workshop is (you guessed it right) renewable forms of energy, a topic that concerns all of us. So the participants are going to spend the week learning -from our best professors in our faculty-, about how they work, what forms of renewable energy exist, and their importance to today's world. But that's not all! We'll also visit the first energy autonomous village in Greece!!
Moreover, concerning the practical part, participants will be divided into groups and they will make solar-panel models, where the most effective one's team will be awarded! ;)
There will be also trainings held by our famous trainers Thanos and Grigoris!!
But really, have you ever met Athens by night??? This is another very important reason to apply for this event! LC Athens will take care of you every night and take you to the best places in Athens! (I'm not saying anything more, there will be surprises! ;) )
You will also taste traditional Greek food , our famous ouzo and delicious desserts :D
At the end of the workshop, we will have the chance to visit our beautiful countryside and have almost an entire hotel to ourselves! Crazy partying, anyone??!
Last but really not least, we're really pleased that our application for the "Youth in Action" programme was accepted, so about 70% of the travelling expenses will be refunded!!
So what are you waiting for??
Just apply and take care of your board! :D